Established in Brisbane since 1991 and on the Sunshine Coast since 1995, Karuna is not-for-profit public benevolent institution and registered charity.
Karuna's philosophy is founded on Buddhist principles of love and compassion.
Our team of staff and volunteers offers comprehensive support for the physical, emotional, social and spiritual needs of the individual. Our goal is to offer an opportunity for people with terminal illness, and their families (however defined) to enjoy the highest quality of remaining life.
The name Karuna is from the Sanskrit meaning 'compassion'.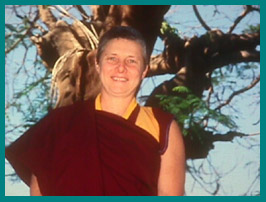 ---
The Karuna Hospice Service is a Brisbane based organisation that offers compassionate, caring support at home to terminally ill people and their families.
We care for patients of all ages including adults, children and adolescents who have a life expectancy of less than six months. As a guide, families will need a carer available and a general practitioner who is able to be involved in home based hospice care.
To maintain the quality of our care, we limit the number of families we can care for at any one time. All services provided by Karuna are free of charge.
---